Since its launch in December 2022, WEED.in.th has rebranded to WEED.TH and expanded its services to accommodate the flourishing demand for cannabis products in Thailand. With the number of listed cannabis shops more than doubling from 2,350 to over 4,700 and the platform receiving over 100,000 consumer reviews, WEED.TH has become an indispensable resource for the entire cannabis industry in the country.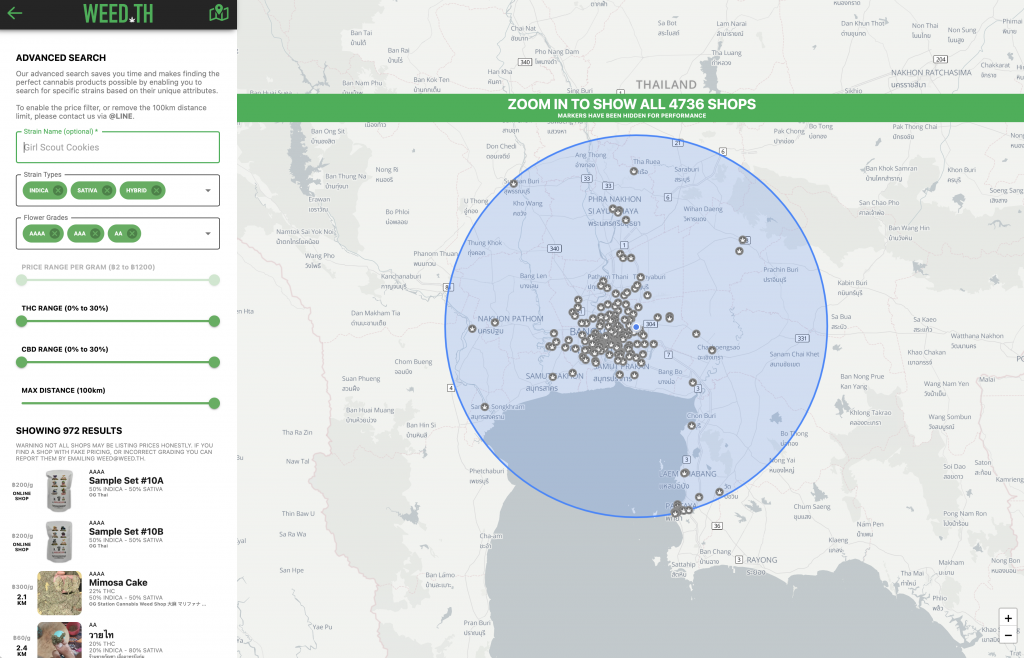 One notable feature of the platform is the indexing of more than 4,000 cannabis strains, enabling users to perform deep searches and easily find the specific strains they have been seeking. This improved search functionality is designed to enhance the customer experience and streamline the process of locating desired cannabis products.
In addition to serving consumers and businesses, WEED.TH has also proven to be an invaluable tool for cannabis farms. Many farms are using the platform to identify shops that may be interested in purchasing their products, thus fostering mutually beneficial connections between growers and retailers. By offering these services, WEED.TH is contributing to the growth and success of Thailand's cannabis industry.
Since the decriminalization of cannabis on June 9th, the market has experienced rapid growth, with over 1,140,000 residents registering for permission to cultivate cannabis and new businesses emerging at an extraordinary pace. WEED.TH is dedicated to supporting this thriving sector by providing free services to consumers, businesses, and farms or wholesalers.
The platform is committed to delivering a comprehensive directory of shops, assisting with product verification, and facilitating the fulfillment process, making it easier than ever for businesses and consumers to find the best cannabis products in Thailand.
To explore the extensive cannabis shop list, search for specific strains or products, or learn more about WEED.TH's services, visit their website at https://WEED.TH.